Find the retail locations your favourite wine is sold.
Step 1: Choose a wine to buy
Once you've chosen a wine you'd like to purchase, select the WHERE TO BUY button located in the bottom right of your screen.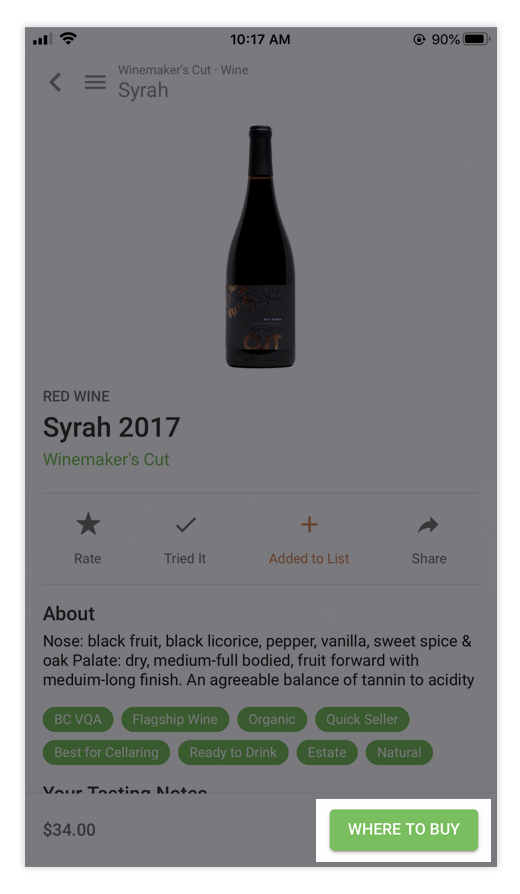 Step 2: Choose a method of buying
Every wine is listed at the winery and, if applicable, the winery's online store. Some wines will be available at local retailers.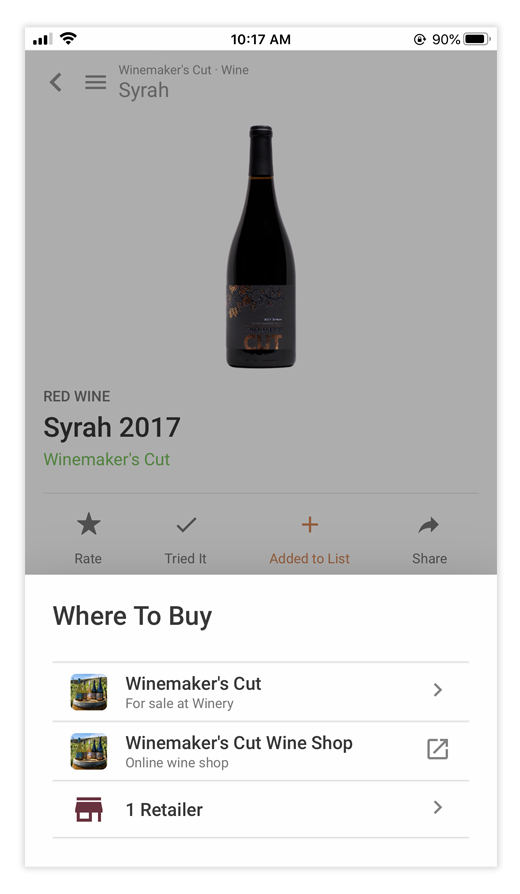 Step 3: Choose a retailer
If the wine is sold at a retailer, you'll see an option listing the number of retailers available. Select Retailer(s).
Step 4: Add your location
Start typing your location into the location bar. The app will offer suggestions as to your address and you can select the appropriate one. Select FIND RETAILER.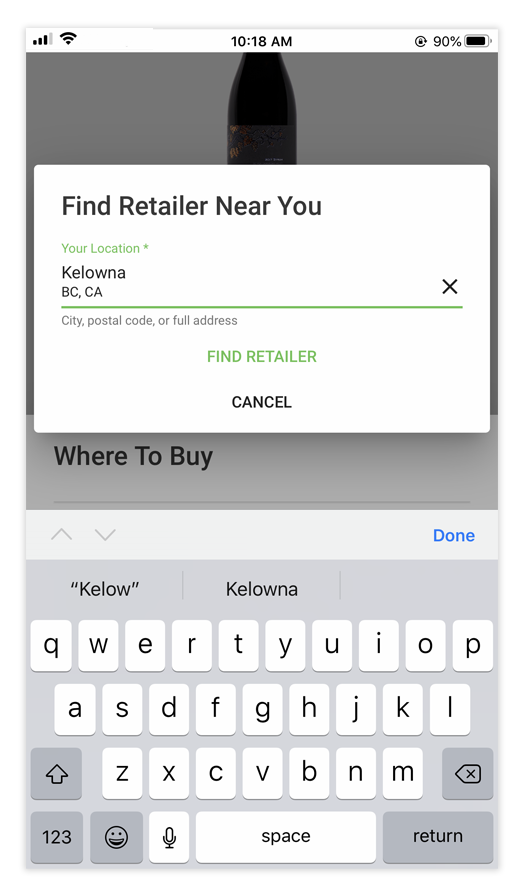 Step 5: Review retailers
The app will show a list of retailers in your area. Choose the one that interests you and select to review their profile. Here you can see operating hours, and contact info.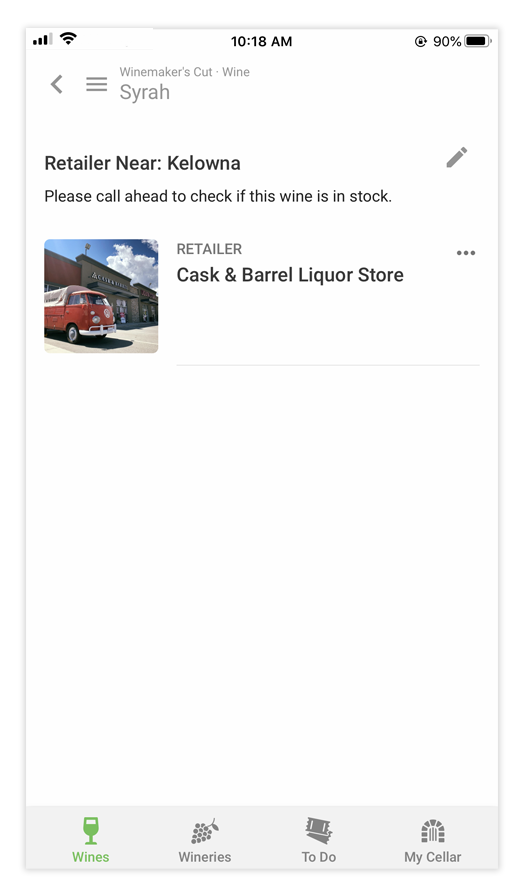 Done!
If you still need help, you can select Ask a Question from the left navigation in your app. Send us a message and our team will get back to you.