Discover your personal taste profile and find wines to match.
Taking the Taste Test is important for any user who wishes to receive wine recommendations matched to their personal taste preferences.
Step 1: Launch the app
When you open the app you will be taken to the Wines page and asked if you want to take the Taste Test.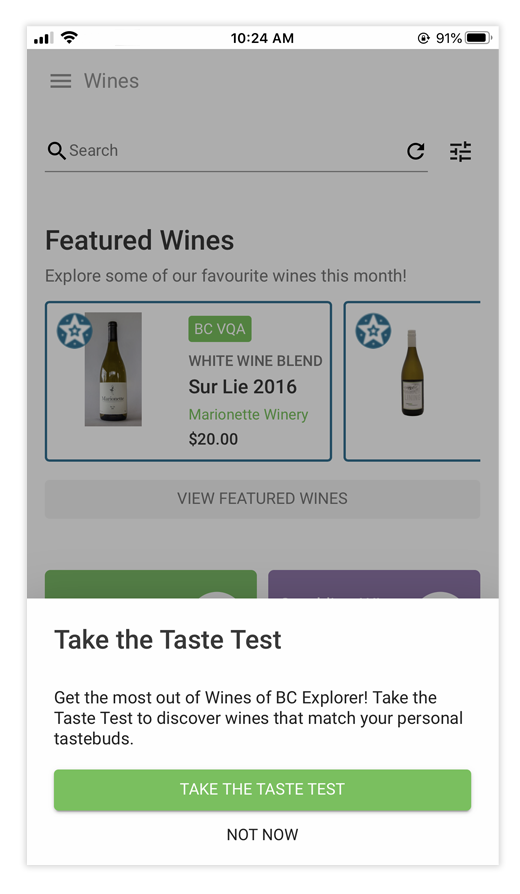 Step 2: Choose Take Taste Test
Choosing the button labeled TAKE THE TASTE TEST will launch the Taste Test. If you do not want to do this right now choose NOT NOW.
Step 3: Answer the Questions
The Taste Test spans 5 screens. On the first screen, you will be asked to select the checkbox next to the different types of wine you'd like us to recommend.
On the second through fifth screen, you will be asked to rate your preference for wine aromas and tastes. Make sure to rate your preference for EVERY item on each screen. One star means you really dislike it, 5 stars means you really like it.
Choose NEXT to proceed through the screens.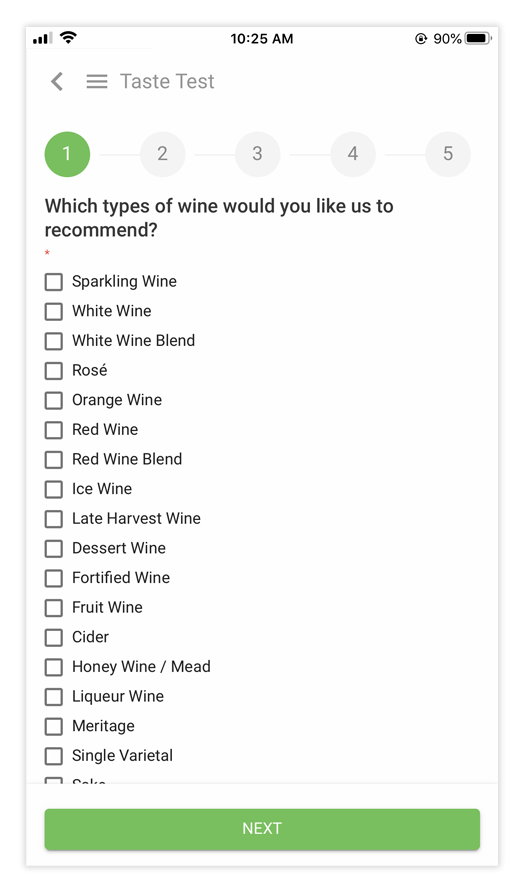 Step 4: Sign in/Sign Up
When you reach the end of the test, if you have not yet signed in, you will be asked to SIGN IN or SIGN UP. Once you have signed in or up, you can review the categories on the Wines page and find wines that match your taste preferences.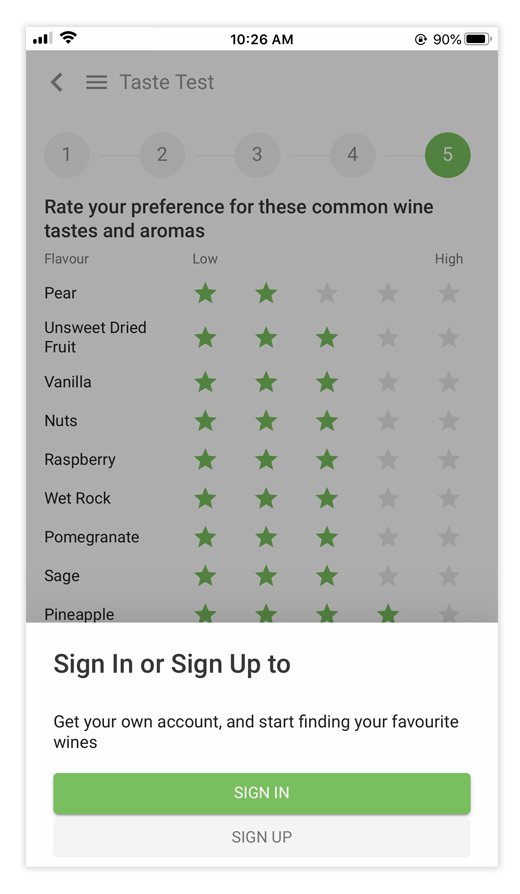 Step 5: Retake the test
If you feel like you may want to change some of your answers, you can do so at any time. Access the left hand menu by clicking the hamburger menu.

Choose Taste Test and move through the screens to find the items you'd like to update. Our recommendations will automatically update to match your changes.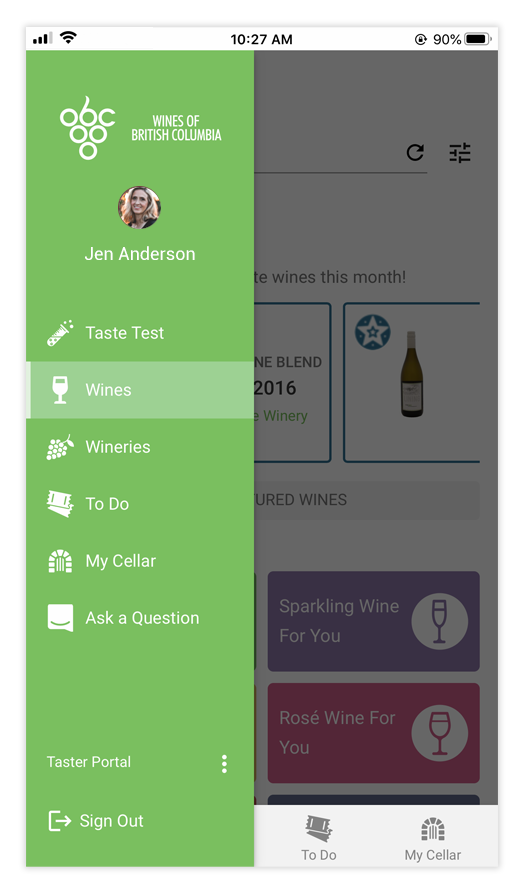 Done!
If you still need help, you can select Ask a Question from the left navigation in the app. Send us a message and our team will get back to you.