Add information about your tastings to help Tasters know what to expect from your winery
Step 1: Log in
Log into your Management Portal and click the Organization tab.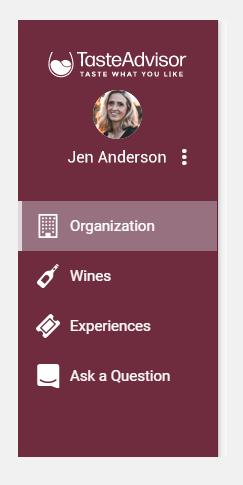 Step 2: Add Your Tasting Information
Select the TASTING tab at the top of your profile and enter the information to let Tasters know if you have an open tasting room and what they can expect from a tasting.
Here you can add your tasting fee, how many wines are included, and whether you'd like to highlight specific information, such as "fees waived with purchase".
Click SAVE before proceeding to a new tab to save your changes.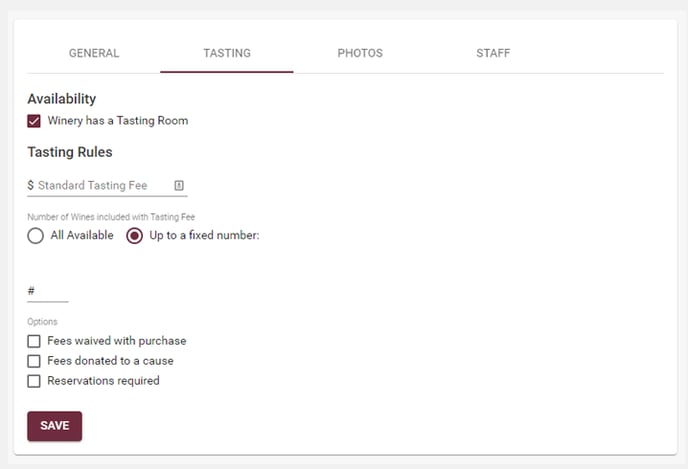 Done!
If you have any questions or need help, please submit a ticket and our team will get back to you.