Add each event and experience that you offer to help Tasters find fun things to do!
Adding each of your events and experiences is important because this is the tool that Tasters will use to find things they want to do in wine country!
Importantly, this is a year-round promotional tool that helps connect Tasters to events and experiences they will enjoy. Make sure you include things to do in the shoulder seasons as well.
Step 1: Log in
Log into your Management Portal and click the Experiences tab. From this screen you will be able to see all of the experiences that you may have already created in your profile. You can update information on an existing experience by using the steps below, including indicating if it is no longer available (Step 5).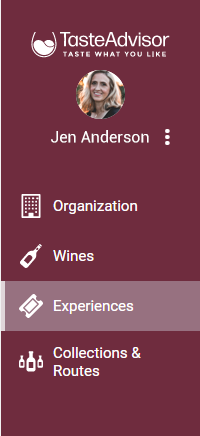 Step 2: Create Event or Experience
Click on the "Create Experience" button to add an event or experience so that wine tourists can easily find it.

Step 3: Setup Basic Information
A pop-up window will appear on your screen. Enter the name of your event, the type of event from a drop-down box, and the location. Click CREATE.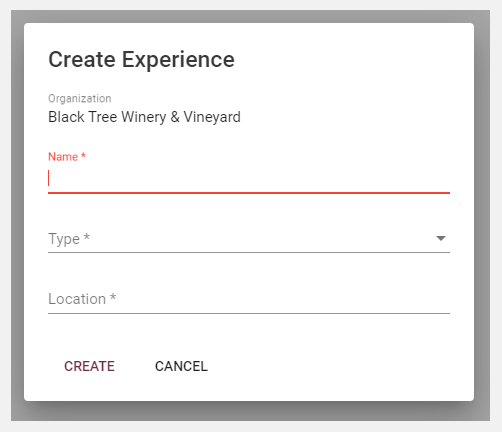 Step 4: Add Your Photo
Select the GENERAL tab to begin. Click on the photo thumbnail to upload a photo that will represent your event within the app. This photo appears at the top of your event profile page and is sized to fit on lists.
Your image should be 775 pixels wide by 225 pixels high. Although the photo will be automatically sized to fit, parts of the photo will be cropped for different screen sizes. Please ensure the most important information in the centre of the photo.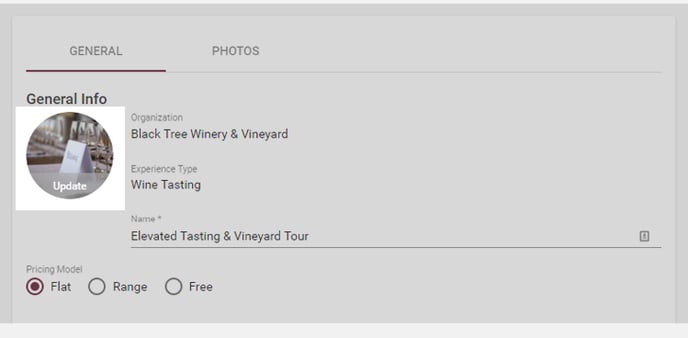 Step 5: Update General Information
Choose a price model that helps tasters know if there is a cost for the event or if a reservation is required.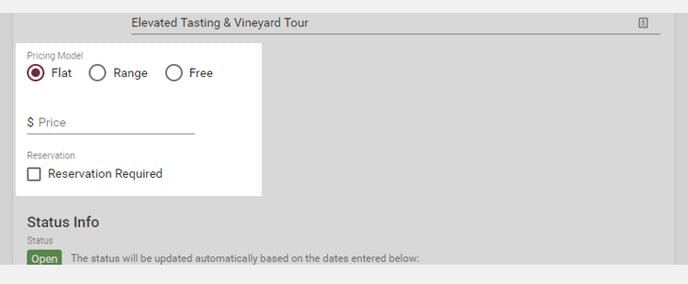 Step 6: Status Info
Indicate the date or date range of your event or experience. If it is a one day event, Open Date and Closed Date are the same.
TIP: Not entering a Closed Date will keep your event listing as "Open" or available for Tasters.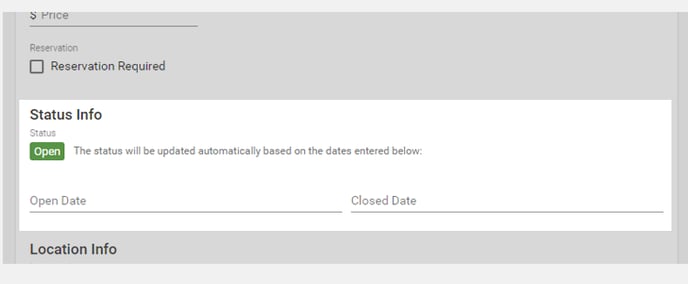 Step 7: Location
Enter the location of the event or experience so that people can easily find it using the app.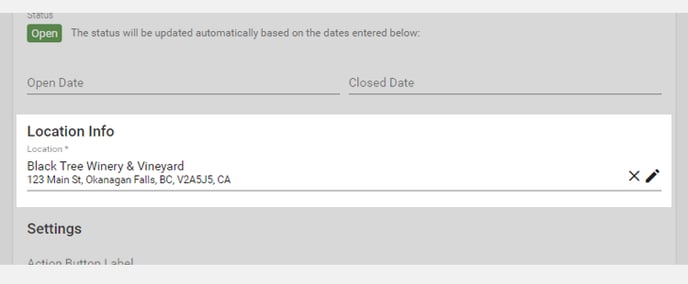 Step 8: Update the Settings
There are four important items to update in settings:
Action Button Label: a button will be created on the event page for tourists to press. It could say something like, Buy Tickets or Visit Facebook.
Action Button URL: Copy and paste the website URL where you want to direct people. This may be a ticketing site or your website.
Supported Languages: Let Tasters know what languages are accommodated at your event.
Group Size Limit: Many tasting experiences, tours, events, etc. have a capacity. Let people know ahead of time the size of the group they can book.
TIP: Make your Action Button Label as short as possible; preferably two words. Think verb/noun.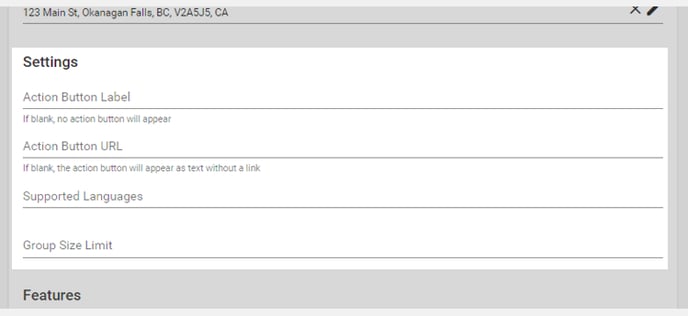 Step 8: Add Your Features
Features can be used to make specific lists and can also help Tasters find something that meets their needs (Pet Friendly, Live Music, etc.)
Click on any of the features that reflect your event. Click DONE.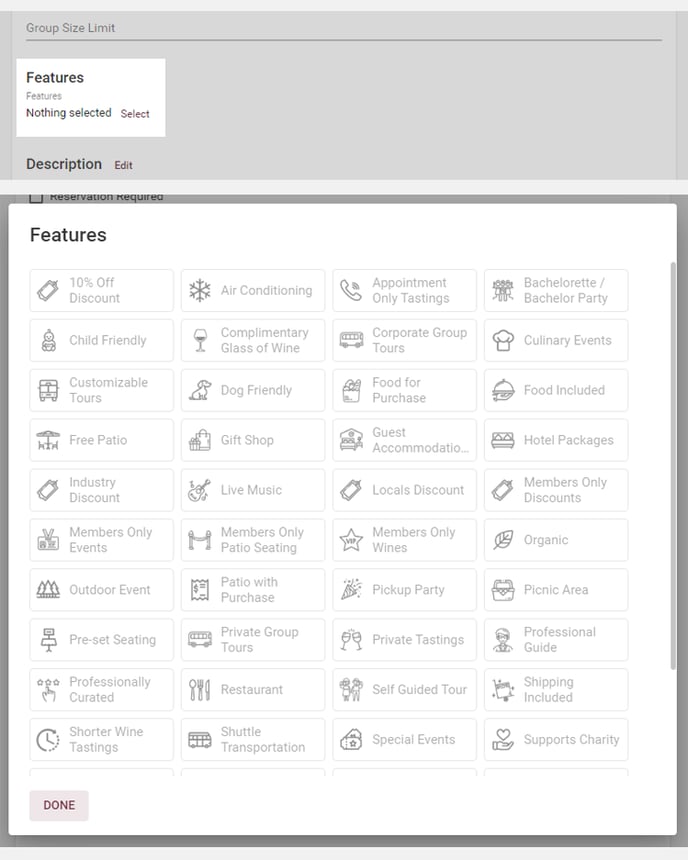 Step 9: Create a Description
Include a short description about your event or experience with information you would like potential visitors to know.
Step 10: Add Availability
In this section, let Tasters know specific information about the availability of the event or experience. Perhaps it is only available to wine club members, or on specific dates.

Step 11: Save Your Changes
Before proceeding to other tabs, save your changes by clicking SAVE at the bottom of the page.
Step 12: Add Photos
Scroll back to the top of the page and click the PHOTOS tab. Click UPLOAD to add additional photos that you want interested people to see. This could be photos from last year's event or photos from your winery, so Tasters know what to expect.

Done!
Repeat the above steps for EACH Event or Experience at your winery.
If you have any questions or need help, please submit a ticket and our team will get back to you.