Categorize the items you want to save for future reference.
Lists and Routes are the method by which you can save items into a specific group. Lists and Routes are always accessible via My Cellar and enable Tasters to create their own personal method of remembering wines, wineries, events and tasting routes.
Step 1: Create a New List or Route
Select My Cellar from the navigation bar on the bottom of the screen or on the left side menu bar.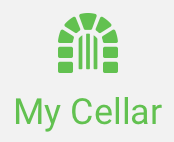 Choose +New on the top right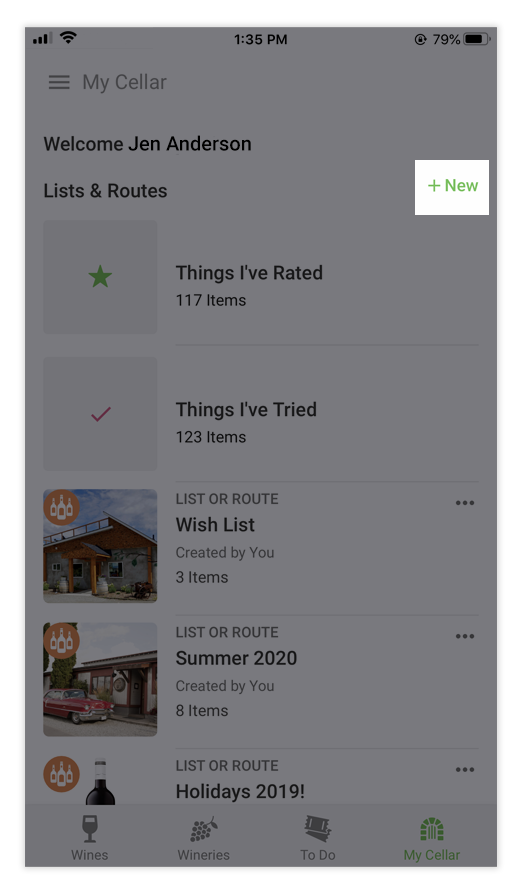 Step 2: Name Your List or Route
Add a Name and an optional Description. This will allow you to easily locate the list in your Cellar.
Choose CREATE.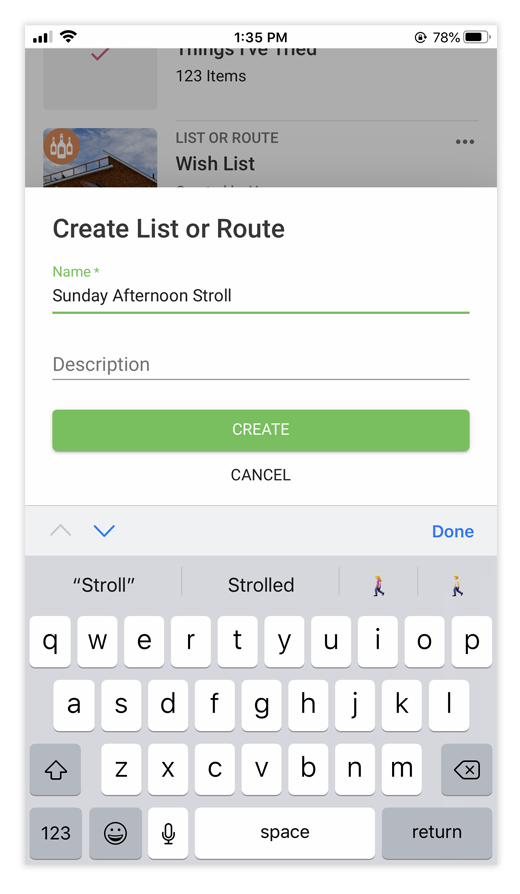 The List or Route will appear in your Cellar.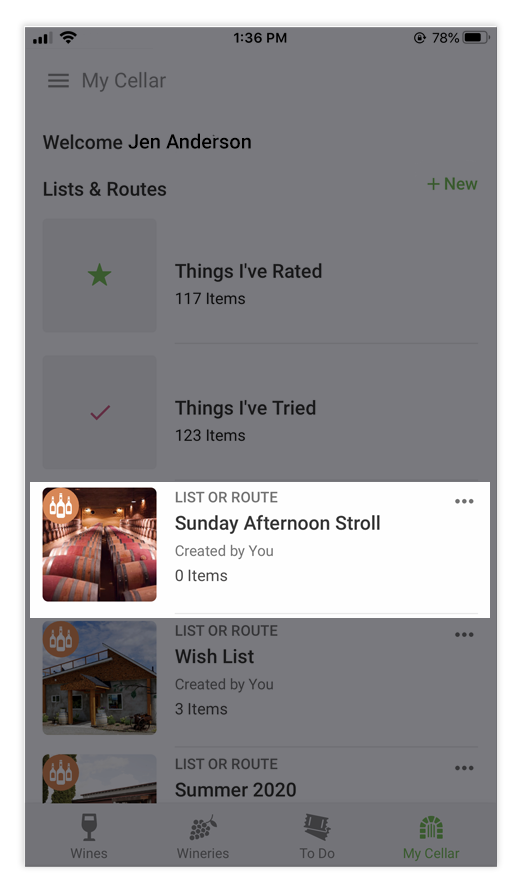 Step 3: Add items
Now it's time to add some items to your List or Route. Select any wine, winery or event and select Add to List.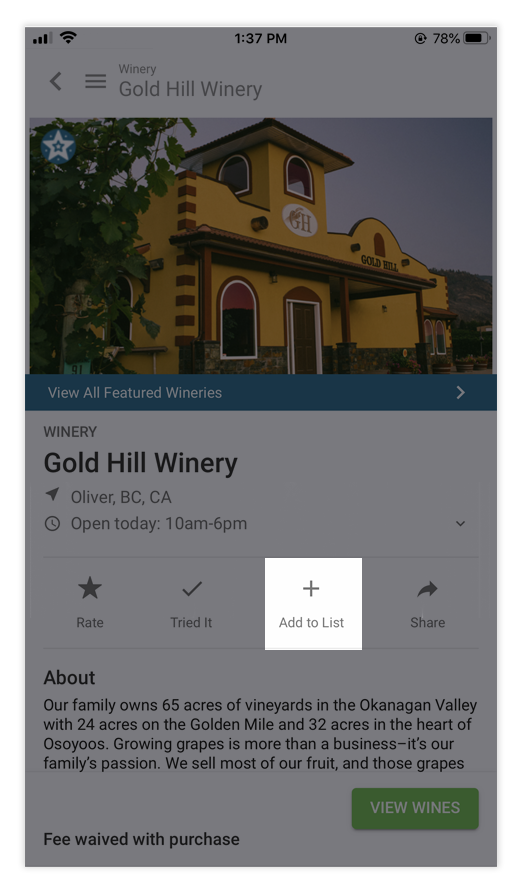 You will be shown all the Lists or Routes you have created. Choose the appropriate one and select ADD.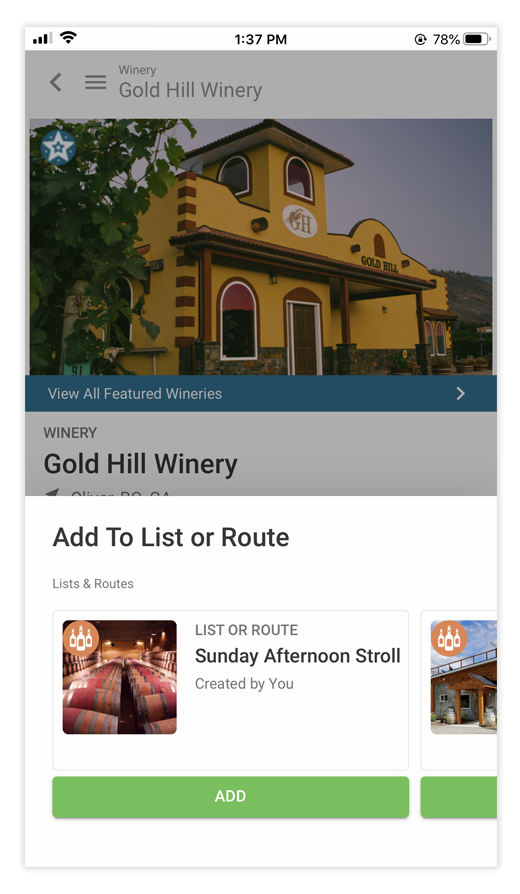 You will see that Add to List has changed colour, indicating that you have added this item to a list.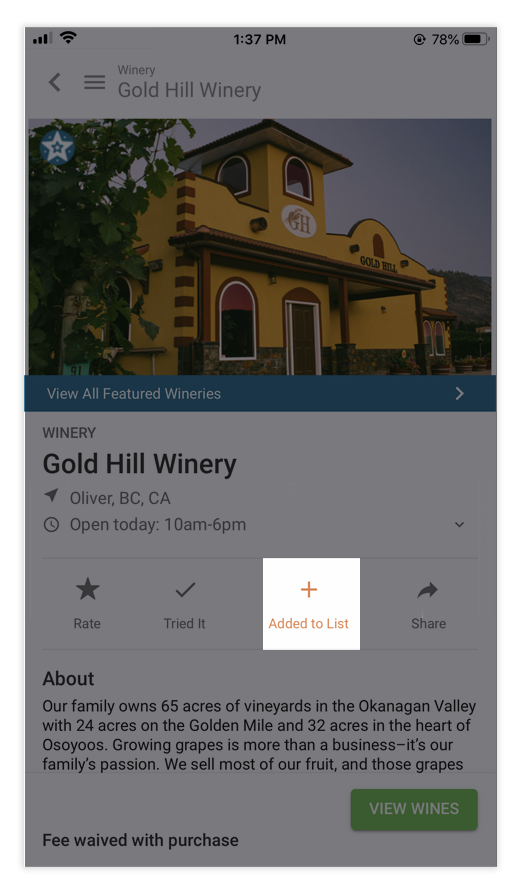 Step 4: Accessing your List or Route
Select My Cellar. You will see the list you created, along with the number of items it contains. The image displayed is the first item you added.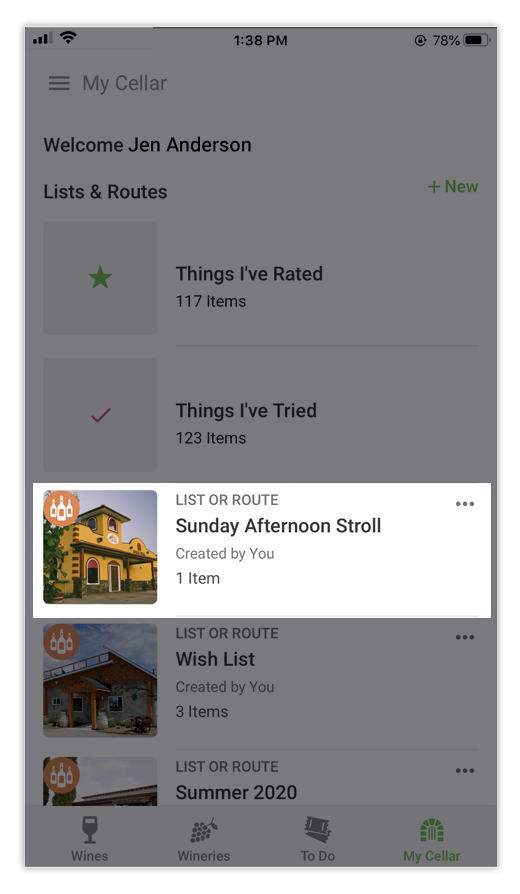 Done!
If you still need help, you can select Ask a Question from the left navigation in the app. Send us a message and our team will get back to you.