Add all of the wines available at your store so that Tasters are directed to your store to find what they love!
Creating a list of wines is important because it will connect you (the retailer) with tasters that are most likely to enjoy the wines you have to offer. It will also help Tasters find a wine in your store they are more likely to enjoy, removing the intimidation, improving satisfaction, and increasing the likelihood of a repeat purchase.
NOTE: this is a year-round promotional tool that helps connect Tasters to wine they will enjoy and helps them find where to buy it, so it is important to keep your wines up-to-date.
Step 1: Log in
Log into your Management Portal and click Lists & Routes.

Step 2: Create List or Route
Click the CREATE LIST OR ROUTE button to add a list or route so that Tasters can easily find the wine available at your store.

Step 3: Setup a Name
A pop-up window will appear on your screen. Enter the name of your List or Route. Click CREATE.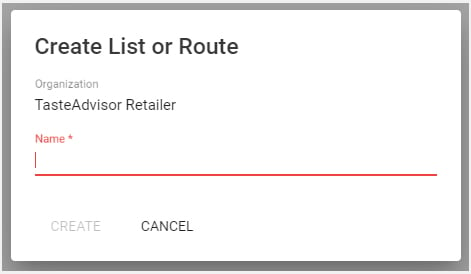 Step 4: Create a Description
Include a short description about your List or Route with information you would like potential visitors to know.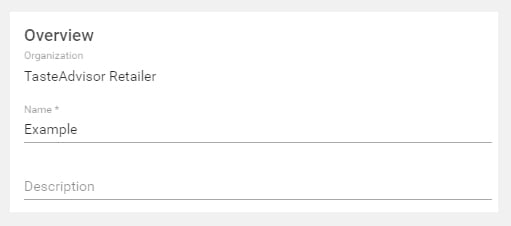 Step 5: Update Your Wine List Settings
Use the check boxes to indicate if the wines you are adding to this list are available for purchase. If this is the primary list of wines you want associated with your retailer, select "Primary".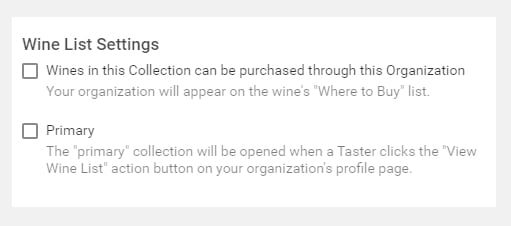 Step 6: Add Items to Your List
Click on "Add items" to begin adding items to your list.

Step 7: Populate Your List
A pop-up window will appear on your screen. Enter the item type (i.e. wine), the organization (i.e. winery) and then select all of the items (i.e. wines) that you have available at your retail location. Click ADD.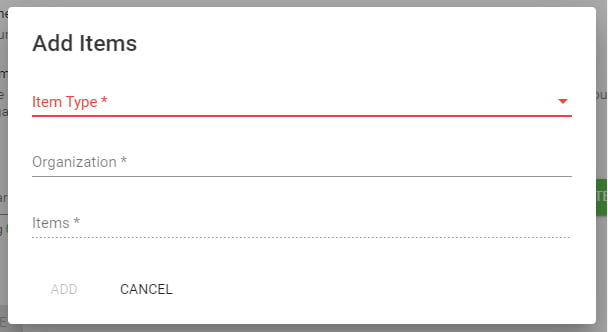 Step 8: Remove Items
If you would like to remove an item that is no longer available, select the kabob menu and choose Remove.

Step 9: Duplicate a Wine List
If you manage more than one retail location and would like to duplicate a specific List, select the kabob menu and Duplicate.

You will need to choose the other retail store you would like to have the list and enter a name.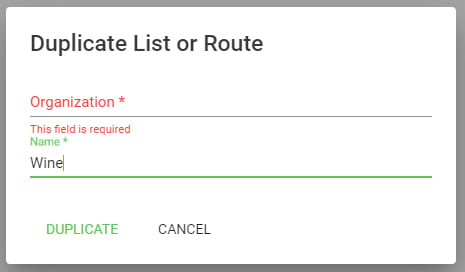 Done!
Repeat the above steps for EACH list or route you would like to have available.
If you have any questions or need help, please submit a ticket and our team will get back to you.