Create a profile for each wine so that we can match them to the ideal Taster and help you sell more.
Creating and completing a profile for each of a business' wines is important because we match consumers' individual taste preferences to a database of all BC wines. By making sure each wine is complete and up-to-date, you ensure that wine will be matched to the right Tasters. Each wine links to a list of places it's sold, allowing wine drinkers who match the wine to easily find where to purchase it.
Importantly, this is a year-round promotional tool that helps connect Tasters to wine they will enjoy and helps them find where to buy it, so it is important to keep information current, including if a wine is sold out or a new vintage is released.
Step 1: Log in
Log into your Administration Portal and click the Wines tab. From this screen you will be able to see all of the wines that are already have in the system. By clicking on an existing wine, you can go in and update information using the same steps below, including indicating if it is sold-out (Step 5).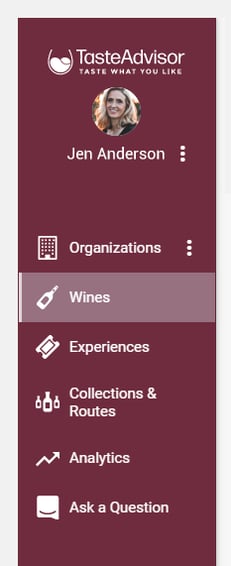 Step 2: Create Wine
Click on the CREATE WINE button to add a wine that currently is not in the system, so that it can start being recommended to the right customer.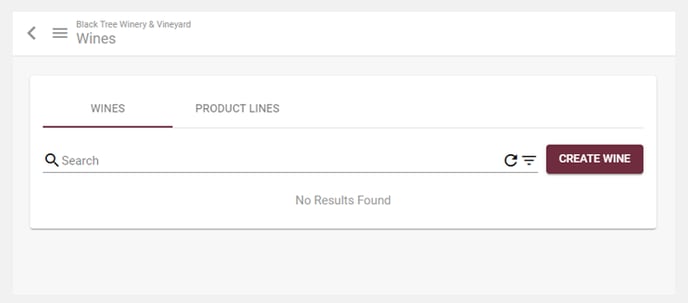 Step 3: Setup Basic Information
A pop-up will appear on your screen where you will be asked to enter the winery. Once you have chosen the winery, you will be asked to enter the vintage and if this is a new or existing product line.
Existing: If this is a new vintage of an existing product line, check this option and use the drop-down box to indicate the product line before clicking, "create".
New: If this is the first vintage of a wine, you will be asked to enter the name for this product line, enter the year of first production, and select the wine type before clicking CREATE.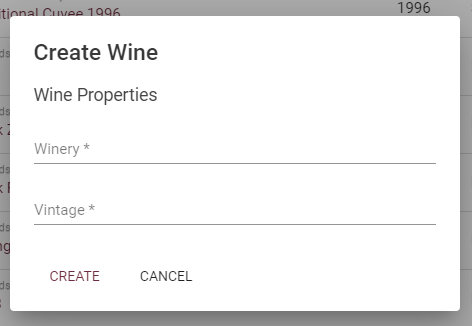 Done!
You have now created a wine. If you want to complete the wine profile, please follow the steps here.
If you have any questions or need help, please submit a ticket and our team will get back to you.